Features
"Everything you can imagine is real." - Pablo Picasso
Go to My stories and other published work
My stories and other published work
Welcome to the place where the magic happens. Where adventures beckon, and mysteries arise, where bards sing and heroes and heroines go on epic quests, where dragons fly, and fairies frolic. Where words create worlds untold.
Go to Branding & Marketing
Branding & Marketing
Innovative Marketing Strategies tailor-made for your Brand. From traditional Marketing to Social Media, to SEO and much more. Combine Marketing with Persuasive Communication to create maximum brand awareness and competitive advantage.
Go to Writing, Editing & Content Services
Writing, Editing & Content Services
Engaging and enthralling content on a plethora of topics, from the mundane, to the magical. Writing and editing services for long-form features, quick blogs, catchy headlines, as well as churning out enticing copy – and even click-inducing articles.
About
Storyteller, Worldbuilder & Marketing Consultant
You Exist Because I Write
Pritesh Patil is a writer of words, reader of books and photography-enthusiast stricken with wanderlust. Using the power of the quill, he often acts as a Demon-Slayer and Monster-Hunter. He creates worlds with words and can be found on Twitter as @TheQuillseeker. Pritesh has written one novel and is currently working on two more. When he isn't writing, he can be found inhaling copious amounts of coffee, talking to the many voices in his head, or playing the beautiful game.
Stories, Copy, Blogs, Features, Articles, Custom Content & Editing.

Effective Communication, Networking, Motivational Speaking, Microsoft Office, Client Servicing & PR.

Social Media, Brand-Building, Content Marketing, SEO, Emailing, SMSs, WordPress, and Traditional Marketing.

Creating new ideas, checking their viability, working on strategies to get them off the ground.
Me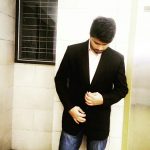 Pritesh Patil
Raconteur & Marketing Consultant
Pritesh Patil is the Editor-in-Chief & Digital Marketing Consultant at Knowex. He is an adventure-aficionado & Mass Media (Advertising) Graduate who seeks to do an MBA in the near future while working on his novels and scripts.
Latest Posts
Thea lounged on a luxurious settee, watching Rome burn through the window. Her lover, Neera, fiddled and danced through the cavernous room, delighting in the screams of agony as the souls of Romans left their mortal shells. Times were, Thea wondered whether she had fallen in love with a monster. She had been told that madness Read more about Rome's Last Song[…]
"Come on Pa, walk faster, we need to get off the tracks before the train comes," said Mir. "Yes, Pa. We'll get you all patched up and healed once we're there. The plague won't get to us, we'll live," said Vir, hacking and coughing even as he smiled at the frail figure of his father Read more about Locomotive Breath[…]
Previous
Next