I'm your
Content Strategist,
Marketing Specialist &
Data-Driven Storyteller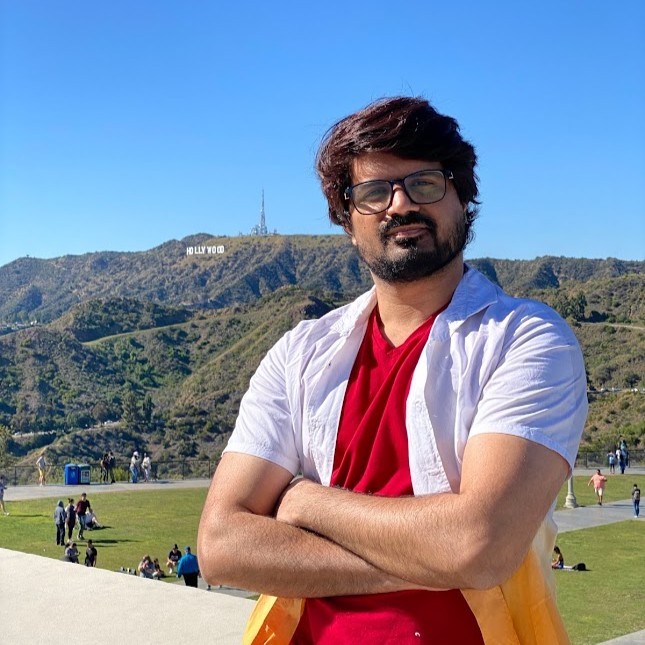 I'm a media expert and marketing strategist shuttling between Seattle and Mumbai, with experience in product development, business planning, advertising & branding.
I have written two speculative fiction novels.
Futurist, Novelist &
Data-Driven Storyteller
Cross-cultural Marketing expert with an entrepreneurial bent and a proven record of driving growth across the technology, advertising and sports ecosystem. Solutions driven storyteller with an eye for branding, business partnerships & content strategy.
I am adept at deciphering consumer journeys and optimizing every touchpoint into meaningful engagement with the user.
As the Creative Director for Communication Leadership Consulting, I am the lead consultant working with small and mission-driven businesses and non-profits in the Greater Seattle region on pro-bono Marketing, User Research, User Interface Design and Communication projects that benefit both our students and the client. This includes content creation, digital communications, and business strategy. I oversee the consultancy's creative direction, outreach, and team workflow. I also assisted with volunteer recruitment and event planning. I gained experience leading virtual teams and planning for growth as a consultant. I was the Head of Media for the sports wing of a 50-year-old business in Mumbai, India. In my free time, I write novels, read books from across the length & breadth of the universal library, and tinker with entrepreneurial ideas. I am pursuing the Masters of Communication Leadership in Digital Media (STEM) at the University of Washington (Seattle).

Now Reading: The Digital Crown by Ahava Leibtag
Skills

Below percentages are based on university grades & industry feedback.
Video Production & Scripting
Digital Marketing Strategy
• Orchestrated between multiple content resources – newsletters, blogs, social media posts, and emails, to increase organic traffic, generate leads and create smooth communication channels across three audiences using the art of storytelling. • Consolidated the social analysis and organic SEO performance reports on two blogs and websites to identify opportunities to optimize strategy and content. • Lead 54 client consultations with mission-driven businesses and non-profits in the Greater Seattle area on Marketing, Business Strategy, User Research, User Interface Design and Communications Projects. • Design quarterly newsletters for three sets of audiences and maintain a minimum opening rate of 63% and increase participation by at least 42%. • Built and analyzed surveys, ethnographic interviews, and comparative studies with data across 144 clients and 312 volunteers to craft the strategic direction of the consultancy. • Lead a team of 4; driving weekly meetings with internal and external stakeholders and mentored 4 volunteers every quarter. • Created two new products and developed a structured work-study program to enhance student experience & skillset.
• Identified new markets, analyzed consumer segments, and pitched a Customer Acquisitions program worth $32.3 million monthly new revenue streams to the CEO. • Analyzed T-Mobile's Base Audience to study behavioral differences within generations and build marketing strategy. • Collaborated with the Data & Analytics team to understand audience engagement rates across their lifetime. • Analyzed quantitative and qualitative user survey data and drove brainstorming sessions to create a data-driven Appreciation Program & Customer Retention Framework to grow Likelihood to Recommend by 25%. • Conducted a competitive analysis to highlight areas of improvement and study market trends. • Researched engagement increment ideas to increase impressions and online and offline engagement rates for the base. • Assisted cross-functional teams on digital marketing and new media strategies for international markets.
• Built the media and content vertical and led sports-technology product development across India. • Created sub-brands and increased digital reach 4X every quarter using a mix of paid and organic BTL strategies. • Led a team of 3, synthesized an intern development program and mentored 12 interns every quarter. • Developed India's first sports-tech incubator and led partnerships with universities to create a talent, ideas & product pipeline.
• Analysed data from 35000 monthly active users to guide marketing and product strategies using Tableau.
• Lead the marketing team for travel portal Ixigo's flagship FIFA World Cup campaign and achieved 40% growth.
• Attained 1 million+ organic impressions for Live.me's digital marketing campaign on multiple platforms.
• Managed key client accounts such as Live.me, MPower, FFC, etc.
• Wrote copy across all media channels, from digital to OOH to Print.
digital marketing consultant
• Created a business and digital marketing plan leading to 10,000 downloads in 3 months and bootstrapped the start-up. • Develop new strategies for Paid Social programs and implement them driving engagement up by 78% in a year. • Led our website audit for optimization and increasing daily traffic through SEO-friendly content. • Wrote editorials and blogs to aid SEO and developed content strategies to drive organic growth on social media. • Developed social media marketing content, copyedited articles, and mentored a team of 8 writers.